For the 4th time since 2014, Fat Foot Films once again competed in the Boston 48 Hour Film Project.  And this year we finally won the AUDIENCE AWARD, one small step for man, one giant step for fat footed filmmakers.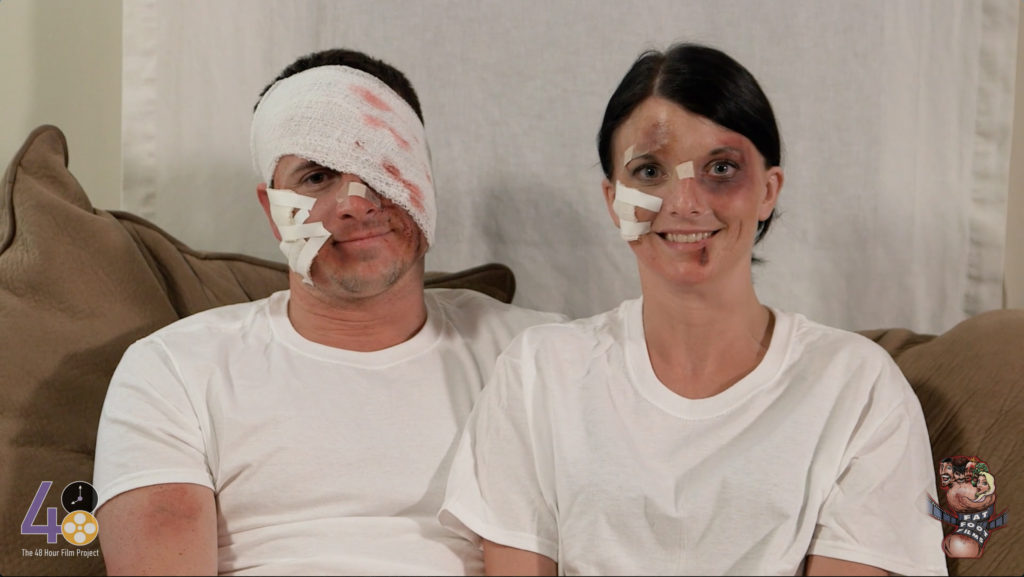 This year our requirements were: GENRE- Mockumentary, PROP- Bracelet, CHARACTER- Lauren or Lawrence Soto, Mentor, LINE- "I couldn't have said it better myself."
Our short film was entitled "Love at First Boop" about a relationship mentor named Lawrence Soto (Dan Black) who was sent to live with a troubled couple Eddie (Eddie Frateschi) and Sheri (Sheri Lee).
The weekend of June 2nd through June 4th, in just 48 hours, 800 filmmakers across New England created 58 films.  The best of these films will be screened on July 11th at the Somerville Theatre.
Below are our previous 48 Hour Film Project Entries.
From 2014 (HORROR)
From 2015 (COMEDY)
From 2016 (MYSTERY)