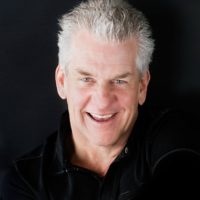 On Saturday, July 16th at 7:30pm at the Regent Theatre in Arlington, MA. actor, writer and Boston native Lenny Clarke, Rounders (1998), The John Larroquette Show (1993) and A Series of Unfortunate Events (2004) will be hosting the premiere screening of Lazarus Rising.  Preceding the main event, 3 short films will be showing Tell Me What You Whispered, Pliers and Razors, & Angelo's Revenge.
Fat Foot Film's own Ryan Convery shot and cut two short films Tell Me What You Whispered & Pliers and Razors.
"It was great time working with John and Judy of Wild Beagle Productions plus the very talented actors Will DeCoff, Jamie Tucker and Sal Rending.  Congratulations on the big premiere and I'm looking forward to the show!" – Ryan Convery
LAZARUS RISING
Winner: Action Film of The Year 2015 – Action Film Festival
This is NOT a Reserved Seat Screening
ALL SEATS are sold for GENERAL ADMISSION – Arrive early for the best seat selection.
Runtime: 90 min
PRICE: All Seats are $12.00
Regent Theatre Members: $9.00 and Veterans or Active Military and Family Members: $6.00
LAZARUS RISING
Winner: Action Film of The Year 2015 – Action Film Festival
SYNOPSIS: A hit man and a woman with a secret try to evade teams of assassins headed by the lethal and relentless Mr. Gray, a low-level mob enforcer.
Michael Fitzpatrick's life was simple – nights with the beautiful Emma; then days littered by violence and bailing his genius, heroin addicted brother, Sean, out of trouble. When Emma turns up on the hit list, everything changes. Michael (Mike Pfaff), Emma (Devon Ogden) and Sean (Sean Carmichael) find themselves on the run from the mob, led by mid-level dispatcher Dallen McCormick (Sal Rendino) and the merciless Mr. Gray (Adoni Maropis) who is called in to clean up the mess. As the group evades death – Michael presses for the reasons behind Emma's inclusion on the deadly list, Sean presses for Michael to ditch her and Emma presses to keep her secrets in order to get a fresh start.
With an election nearing and Senatorial hopeful James Connelly (Eric Roberts) unexpectedly getting involved, all paths converge and an explosion of wills and violence is imminent in Lazarus Rising.
Running Time – 90 min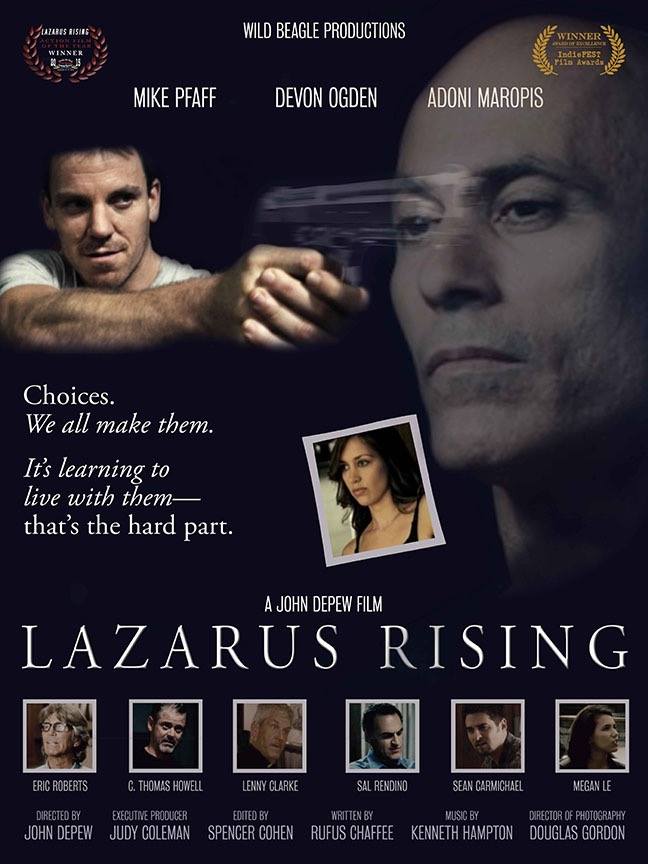 3 SHORT FILMS to show before LAZARUS RISING
Pliers and Razors – A couple wakes up to find themselves tied together in a basement by a callous henchmen.
What Did You Whisper? – A mob courier delivers a brutal message.
Angelo's Revenge – Angelo, the head of the mafia, has devised a plan to get revenge on those who killed his childhood friend and business partner.