Meet this month's LTK beauty Sarah Michelle.  She is the official Miss Terror Con, model, actress, animal lover, former pro wrestler and geek at heart.  She shoots everything from fetish to fashion to horror.
Some of her film work includes:  The Network, Scrooge in the Hood, Night of the Naked Dead, Cumming Thunder: The Keith Maverick Story, Gilgamesh and Chainsaw Maidens from Hell.
Check out Sarah Michelle's official website: http://ilovesarahmichelle.com/
Like Sarah Michelle's facebook page: https://www.facebook.com/ilovesarahmichelle
Sarah Michelle will also be in the 2015 Looks that Kill Calendar's "Carnival of Horrors", reserve your copy today by clicking here.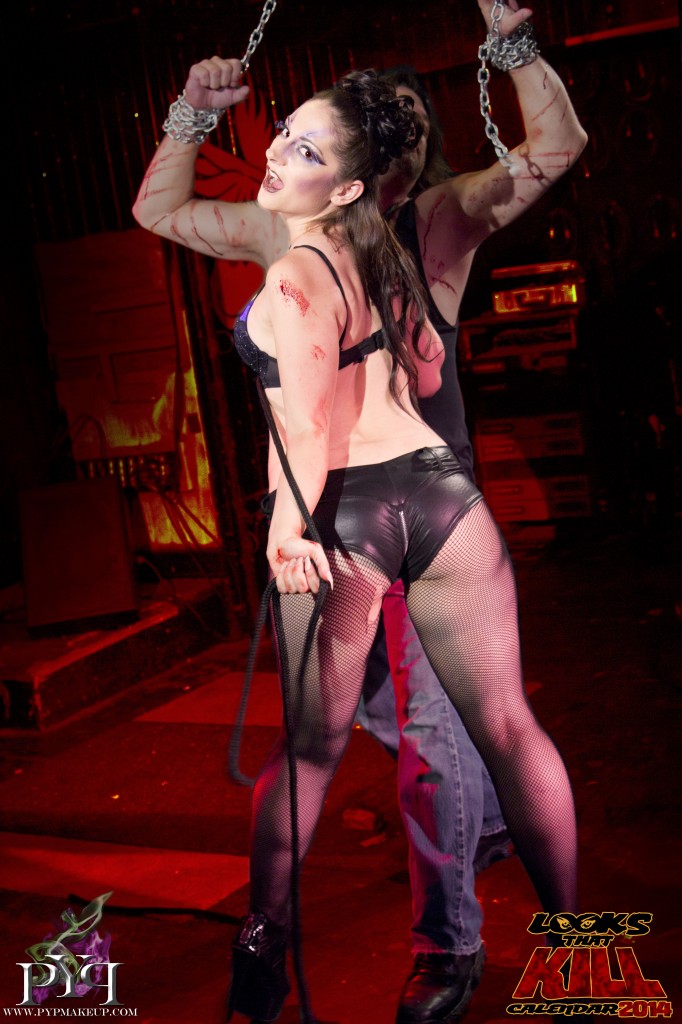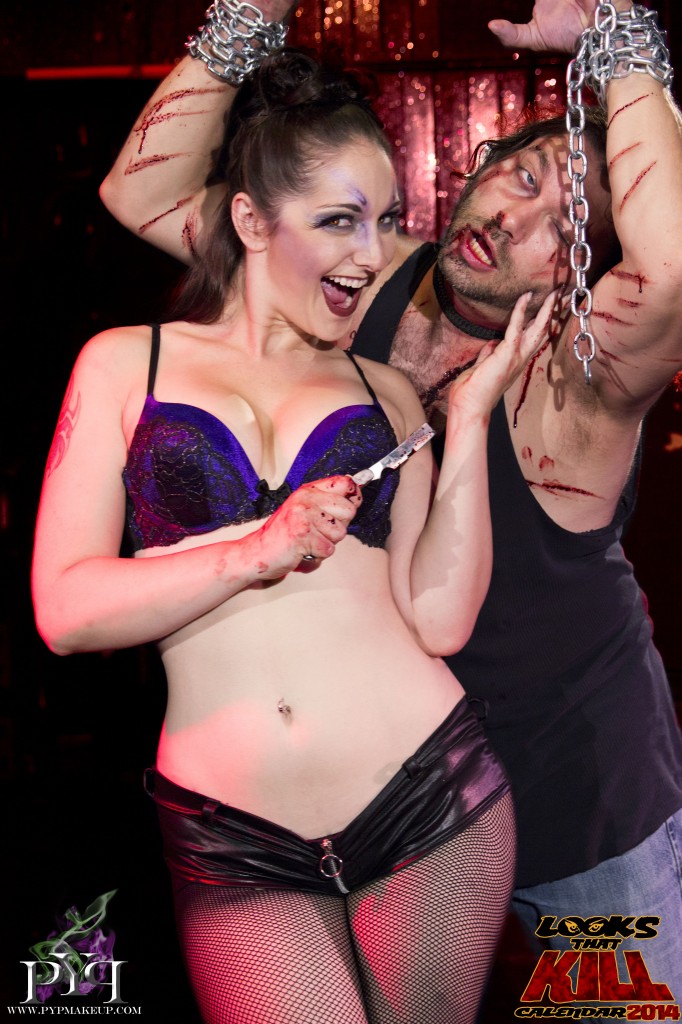 Below is the 2014 Looks that Kill Calendar Behind the Scenes Documentary. Every month we will be posting a new girl for your enjoyment.
If you have any questions or would like to be apart of the 2015 calendar please contact: Shauna LeMay – Ed Gutierrez – Ryan Convery