---
MUSTACHE BRIGADE | LET'S SPICE IT UP! 
---
EPISODE SYNOPSIS: Kurt Reynolds and Salvador Holiday of the vigilante group "Mustache Brigade" just captured the evil Tom Long. Kurt is sick of the old kidnap, kill and bury routine, so he decides to "Spice It Up"!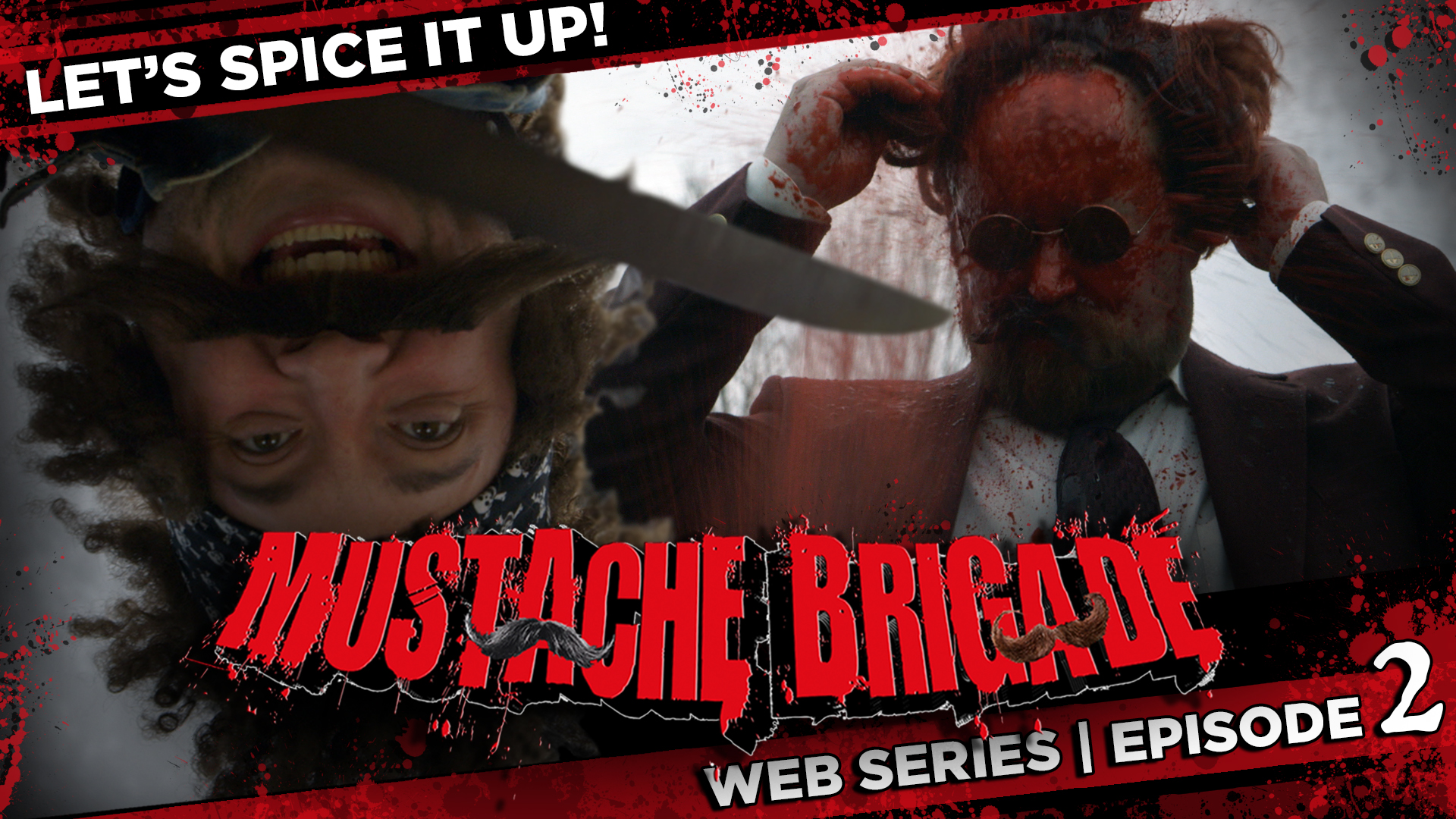 SERIES SYNOPSIS: The Mustache Brigade is an elite team of vigilantes, who use their mustaches as a mask to protect the innocent and strike fear into their enemies. In a city riddled with monstrous mob bosses and pant-less petty criminals, Salvador Holiday and Kurt Reynolds are the cookie-dusting ass kickers at the forefront of city wide protection.
Can these mustached men walk the razors edge to protect their city and shave the day or will their masculine ego's get them killed first?
---
MUSTACHE BRIGADE | SHHH, IT'S A STEALTH MISSION! 
---
---
MUSTACHE BRIGADE | TRAILER 
---
---
A MESSAGE FROM THE CREATORS
---
One thing we've always enjoyed in movies is over the top violence and absurd comedy. Evil Dead, Kill Bill, Dead Pool… is a small list of what inspired us to create the Mustache Brigade. We love to see the reactions from the audience and I can guarantee this show will be something you'll react to. Mustache Brigade was originally supposed to be an exercise in filmmaking to get us stronger at effects but it's turned into something much bigger than that. We hope you enjoy this series as much as we did making it.